I love the holidays.
Christmas
,
Thanksgiving
,
St. Patty's
-
-all of them. I decorate for every season---all year long. It is all about the magic and imagination. This "habit" began when my children were very little. Someone told me (my father--in all his wisdom) "Life is too short for your kids to not believe in
Santa
and the
Easter Bunny
. One day your kids will be grown and they will remember these magical moments."



OKAY

---I totally believe in my father's wisdom
HOWEVER
this fun habit has grown into a full-fledged, humongous
LIE
! I always knew that I was a liar; I just did not know how
BIG
this lie would grow. What started out very small with a couple of Easter bunnies scattered around, a huge Easter basket delivered on Easter Sunday morning (by the Easter bunny himself) is
NOW
.
..out of control!

This last Easter our son, Ben, was so excited about the Easter bunny coming (
YES
, he is 10!) We dyed eggs, made
confetti
eggs (Big mess!) and put out the carrots and celery. Let me just say right now---I THINK my kids know I am the Easter bunny
BUT
I would never, ever tell them the truth! I want them to believe that a big, nasty, talking rabbit enters our precious home to deliver them a bunch of "
crap
!"

Now that I have that established…

Ben would not go to sleep, he lay awake for hours. Finally at 2:30 am he nodded off to a land of

Star Wars

and
Webkinz
. My husband and I quickly placed the Easter baskets out and headed to bed. At 6:00 am, I felt this tugging on my arm---guess who it was! NO, it was not
Matthew
.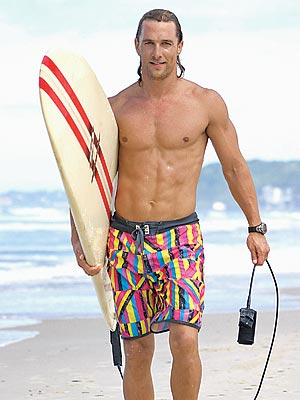 BUT my adorable child, Ben. "Mom, hurry, hurry, I think the Easter bunny came." After poking my husband twenty times in the ribs, he

FINALLY

got up to go see. Yes, the Easter Bunny came!

It gets better…

I thought that I would be practical in the basket filling this year since we are saving for an adoption; I am trying to be more frugal and less impulsive (very hard, shopping
is
my therapy). Abby got some basic makeup and markers and a couple of pieces of candy hidden in eggs. Ben got markers, candy of course AND these really cool bathtub fizzes made by
Crayola
. I thought it was a fun idea until….

This is what I saw….



My precious, sweet boy had turned
BLUE
! I was completely shocked upon entering the bathroom. He was thrilled! The directions clearly state—"use one or two colored tablets to enhance watercolor." Ben used ALL the
blue
tablets. I sent my little boy into take a bath and out came a
SMURF
!

By the way, Ben has been looking for the
red
Crayola tablets—I am not sure where they are---the

LIE

goes on and on and on...